Clean Beauty
Cettua Basic line_Facial sheet mask with KOVAS™ Clean Beauty Formulation .
Cettua is formulated without certain ingredients that are potentially harmful to human health that can be used for sensitive skin.
We use ingredients that are RSPO glycerin and vegan.  Products are not tested on animals to focus on sustainability for the harmony of animals and Earth.​
Eco-friendly fabric and packaging are carefully selected and applied to our products.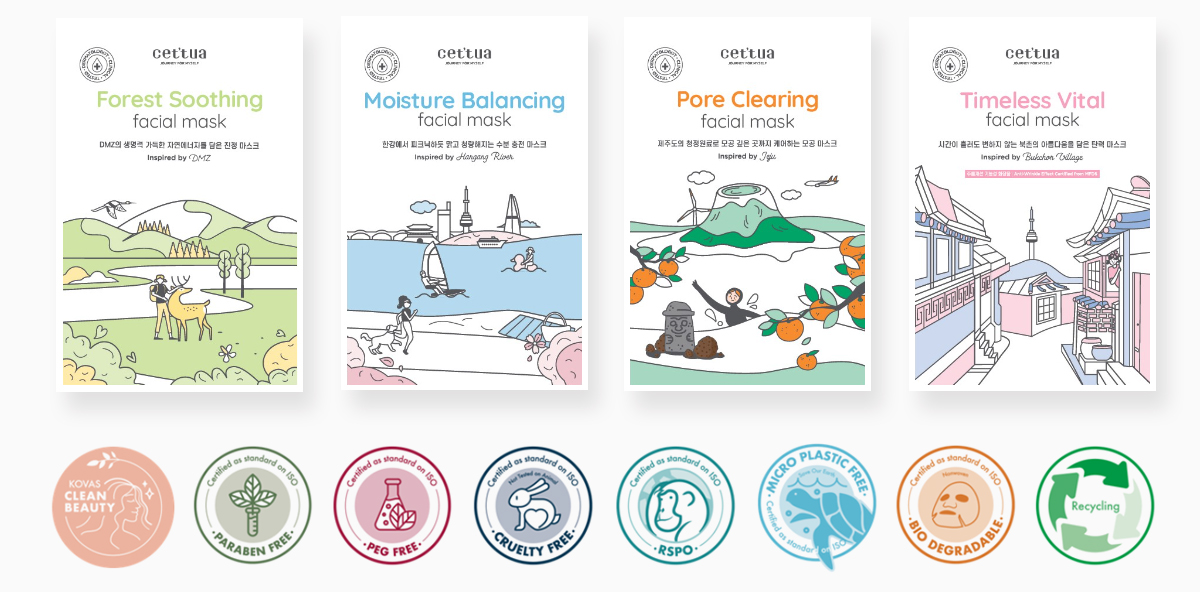 FEATURE 01

Free of 16 harmful ingredients ​

FEATURE 02

Vegan /
Cruelty Free
​

FEATURE 03

RSPO Glycerin / Micro Plastic Free

FEATURE 04

Biodegradable sheet that returns to nature after use. ​

FEATURE 05

Recyclable pouch(Mono PP-layer)